Mikhail Hayhoe
networked systems, data mining, machine learning, stochastic processes, control theory
Hypergraph Learning
I am currently developing tools for robust machine learning on hypergraphs, which are generalizations of graphs wherein relationships may include an arbitrary number of individuals (not just two).
This work includes some of the first ever robustness guarantees for hypergraph learning. Using tools from spectral graph theory I have shown the framework is stable, meaning it is not affected too much when the hypergraph is perturbed, and the framework is transferable, meaning similar hypergraphs will have similar outputs.
I have shown the efficacy of our framework in determining the source of a spreading rumor, and in identifying 3D objects.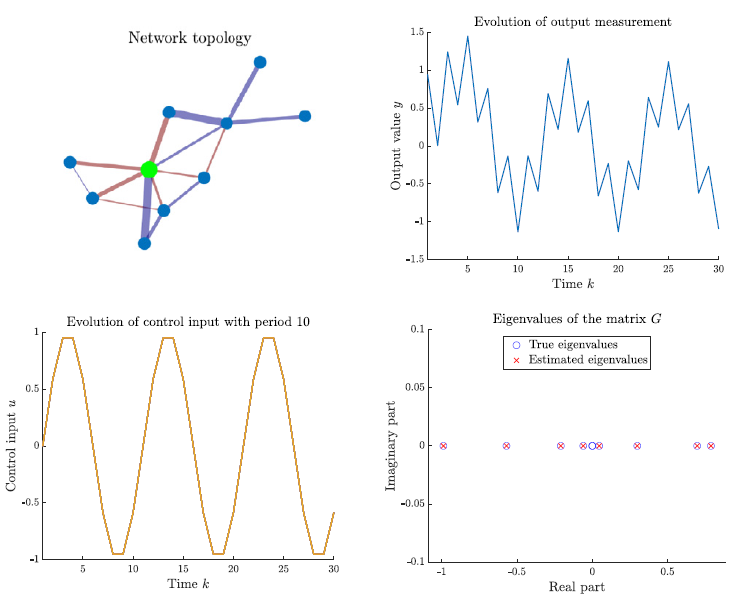 Spectral Graph Theory
Spectral graph theory makes use of tools from linear algebra to study the eigenvalue spectrum of networks. The spectrum can give information from resiliency, to connectedness, to controllability, and is widely used for signal processing and machine learning on networks and graphs.
I have developed tools to estimate the spectrum of arbitrary networks of dynamical agents (such as robots or power facilities) using few measurements, even in the presence of external inputs.
More Info

Multitask Learning & Data-driven Control
Early in the spread of a novel disease, non-pharmaceutical interventions such as lockdowns are the only effective tool to stop the spread. Using data on Covid-19 cases and deaths, I fit a model to understand the impact of mobility restrictions on the spread of the disease across many different regions simultaneously. I then used tools from optimization, including geometric programming, to design control strategies to reduce deaths and keep hospitals from overflowing with patients, while minimizing economic impacts.
More Info
View Code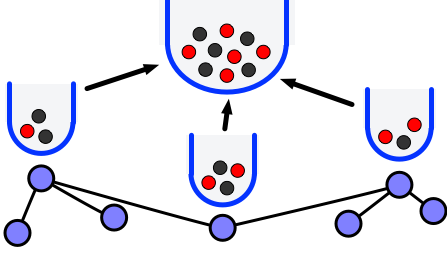 Epidemics on Networks
Epidemics on networks are ubiquitous, from diseases like SARS-CoV-2, to malware over the internet, to the spread of rumors and innovations among communities. To model them, I designed a Polya urn-based model for epidemics on networks. I studied its stochastic properties and used tools from control theory to explore eliminating an epidemic.
More Info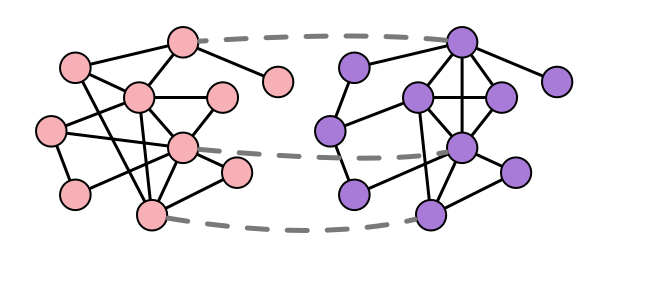 Network Alignment
Alignment refers to finding a correspondence between nodes of different networks. We have developed SPECTRE, which is a robust and scalable algorithm capable of solving the network alignment problem with high accuracy, even when the networks to align are only moderately correlated.
More info